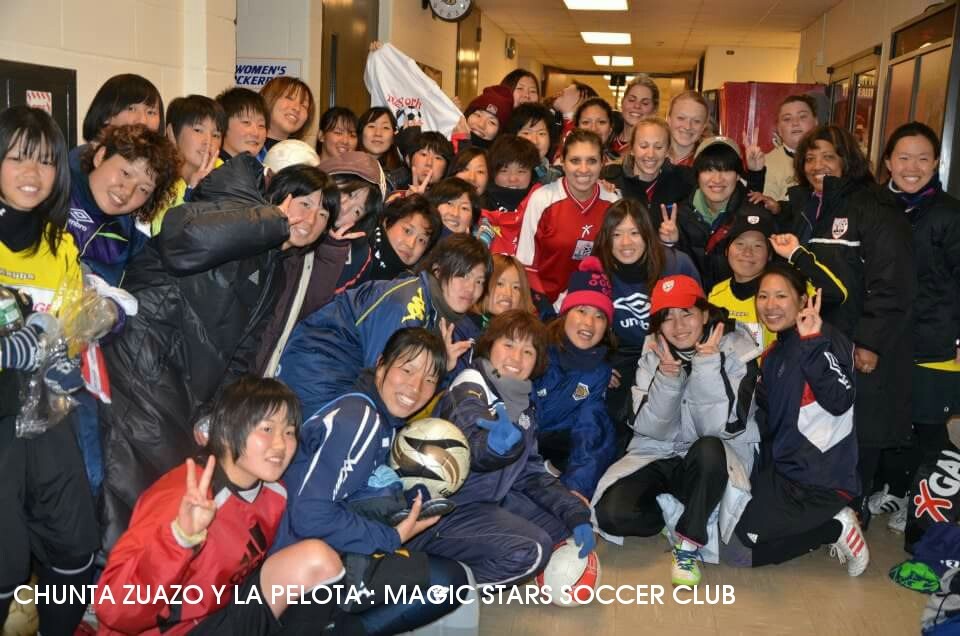 New York City Game Dates Announced: March 11-15, 2016
The Japanese Bridge Tour team will visit New York City for their Annual Soccer and Cultural Exchange. The Bridge team's visit to New York has become an exciting tradition for New York Magic as the Magic take on the competitive team of Japanese players.
While in New York, (from March 11-15, 2016), the Japanese team will also play games against local colleges and universities. *College coaches are encouraged to come out and see the team, the games and the players. The games are sure to bring a cultural exchange of fun and exciting soccer!
For inquiries and Magic try-out information:
Contact the New York Magic at: 212-447-0932.
E-mail the team at: magiccoach@aol.com